The Precision Difference
Compare the difference between cast iron and machined manufacturing.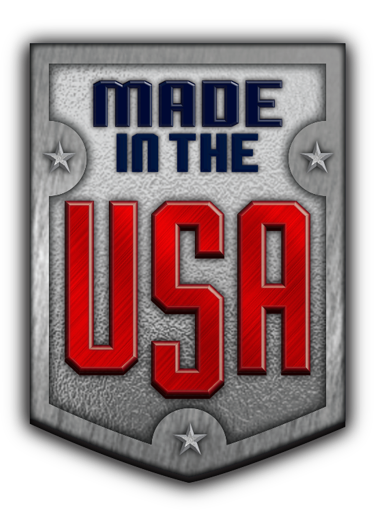 MADE TO LAST.

MADE TO PERFORM.
Precision Machine & Manufacturing's components are 100% manufactured in the United States of America!
W
e proudly offer material-handling equipment that is made in the United State of America, and with raw materials sourced from this great land.
Precision Machine & Manufacturing has been building the finest components in the industry since 1978, and throughout our ranks today are hard-working Americans consisting of; veterans, volunteer coaches, youth mentors, high-school coaches, volunteer firefighters, and pastors. Not only does this team of Hard-Chargers rise to the occasion each day to provide our customers with superior options when it comes to Rotary Feeders, Rotary Valves, and Screw Conveyors,
but to also support their operations by ensuring we deliver the components that they are counting on to keep their industrial manufacturing plants operating, and their team of operators on the job.
Located in Eugene, Oregon, we strive every day to do the following:
-To conduct ourselves professionally and with integrity.
-To build components that meet the precise requirements of the application.
-To exceed our customers' expectations!

–To do what we say and say what we do!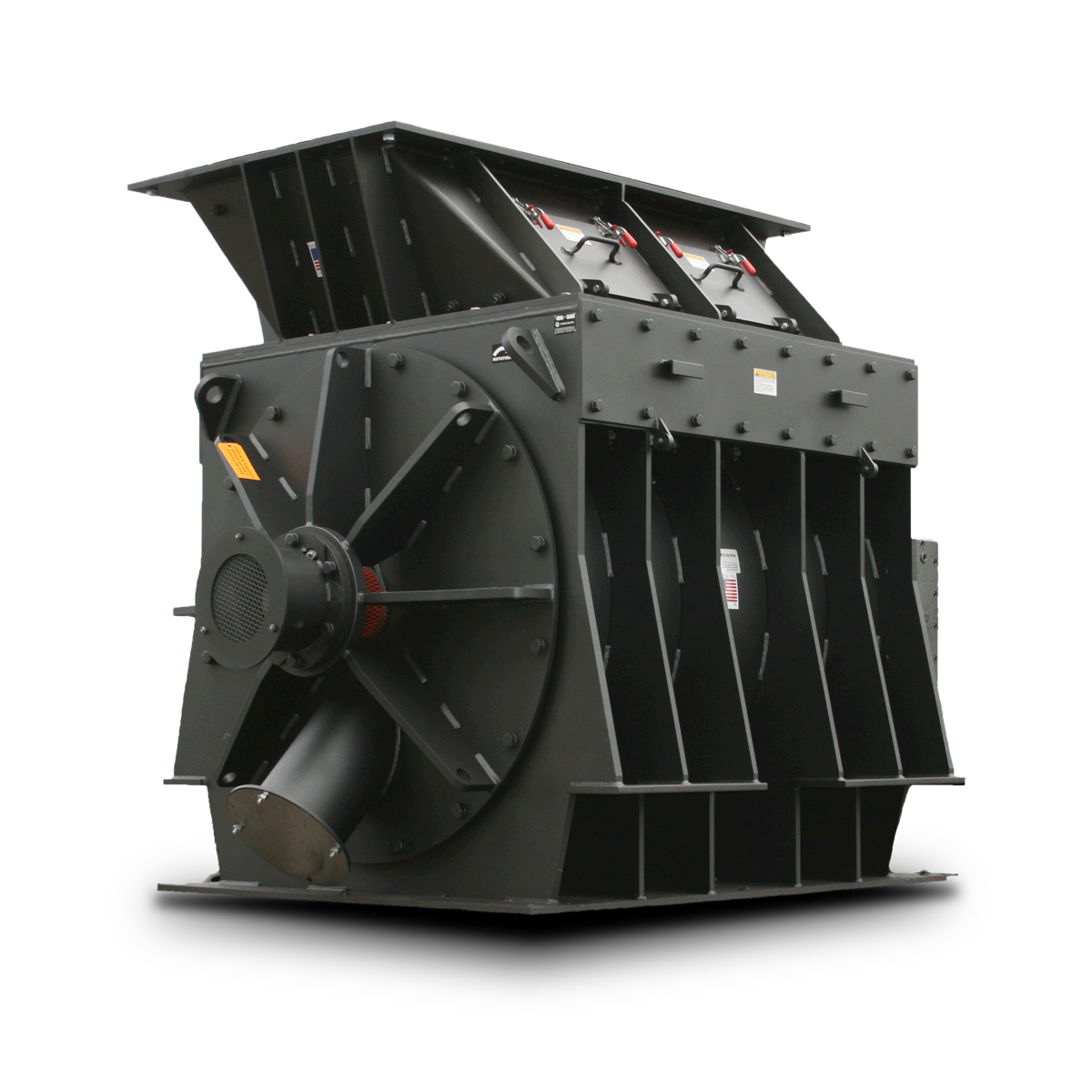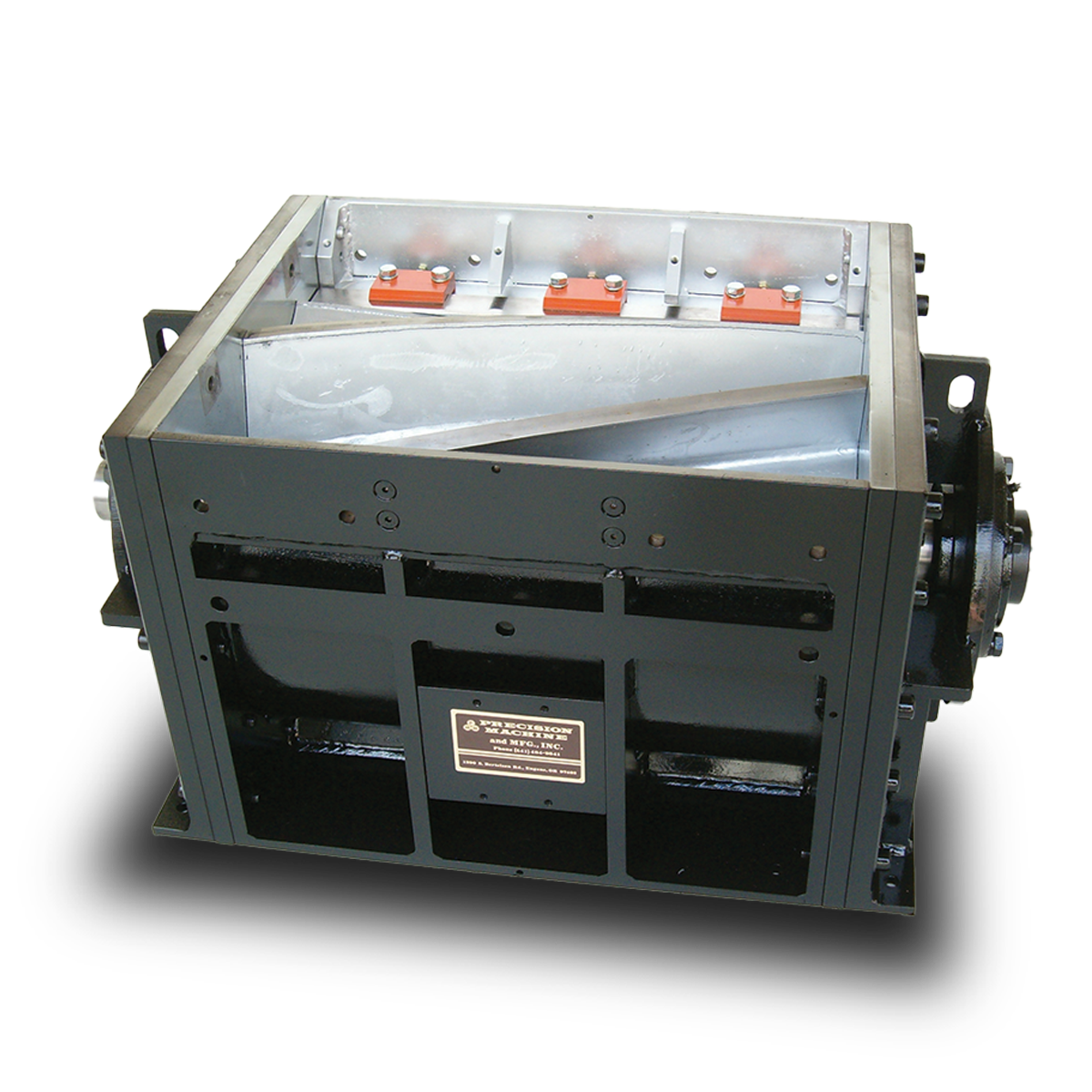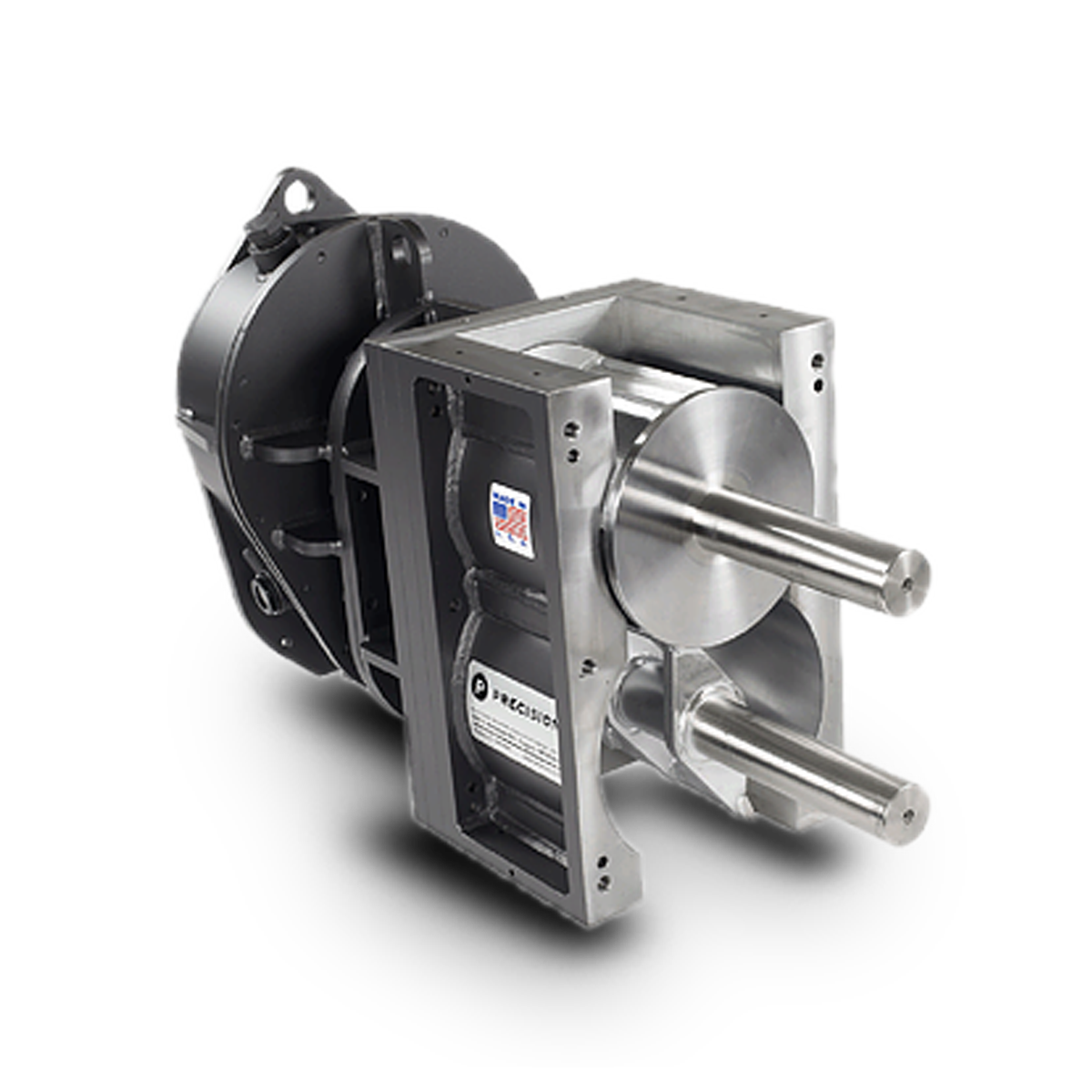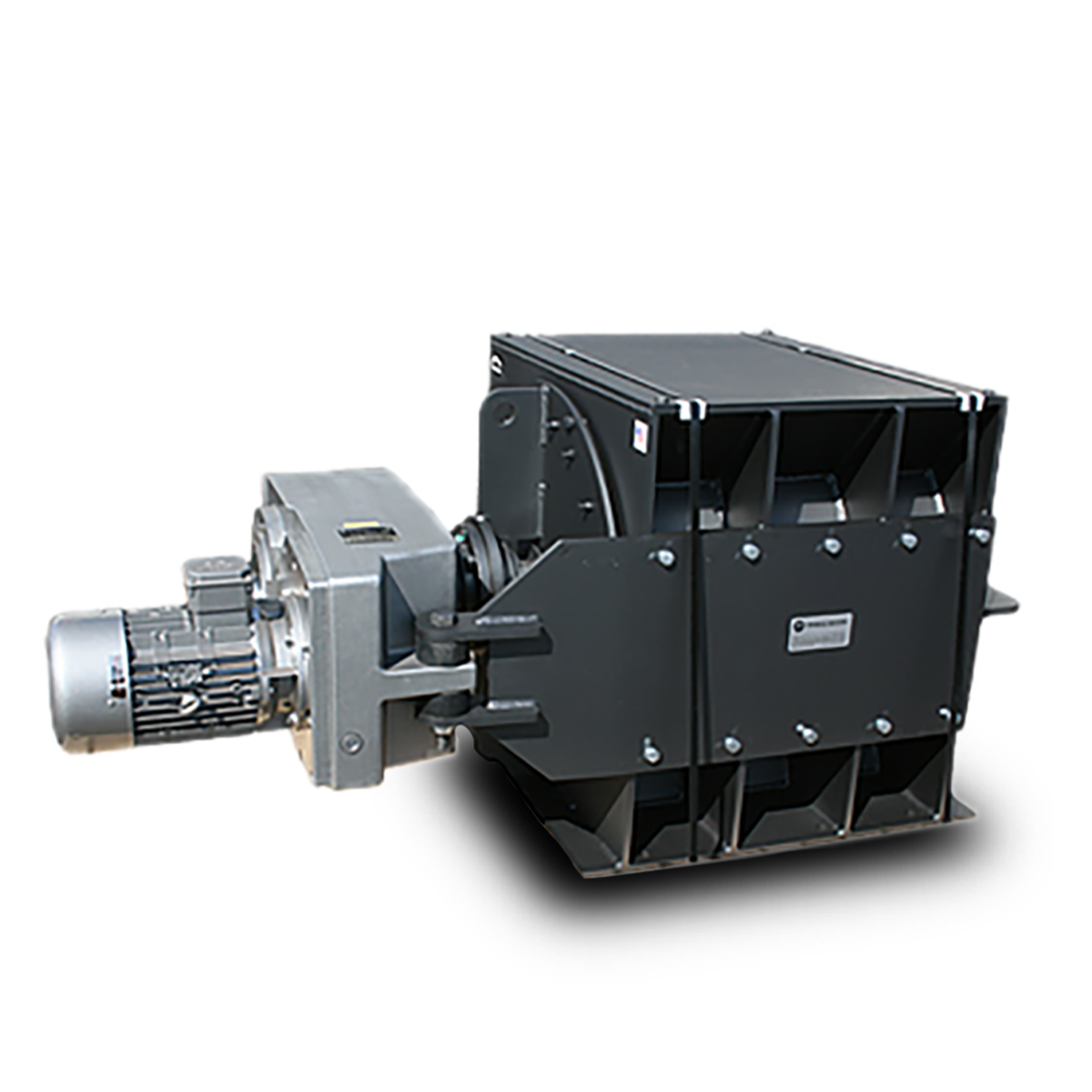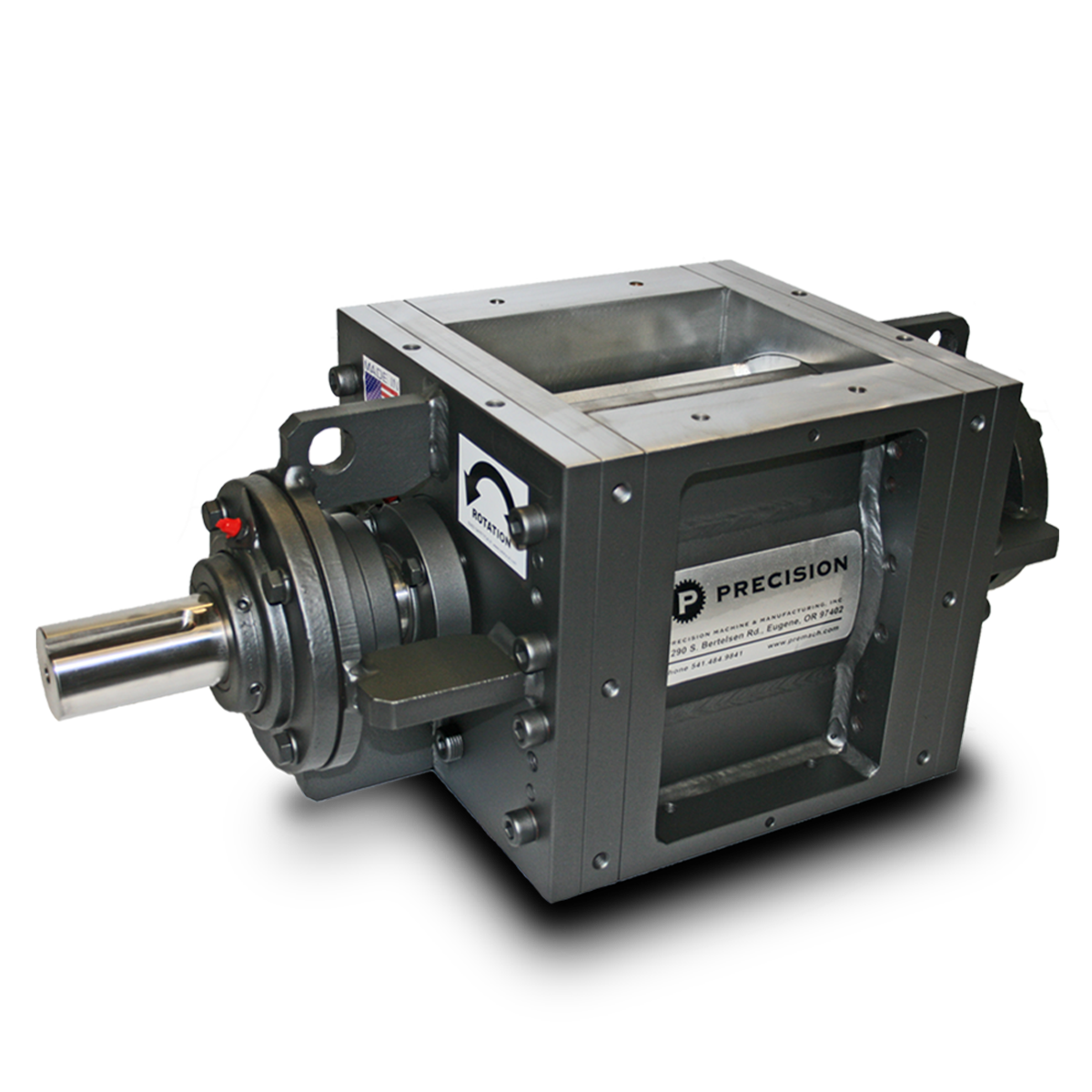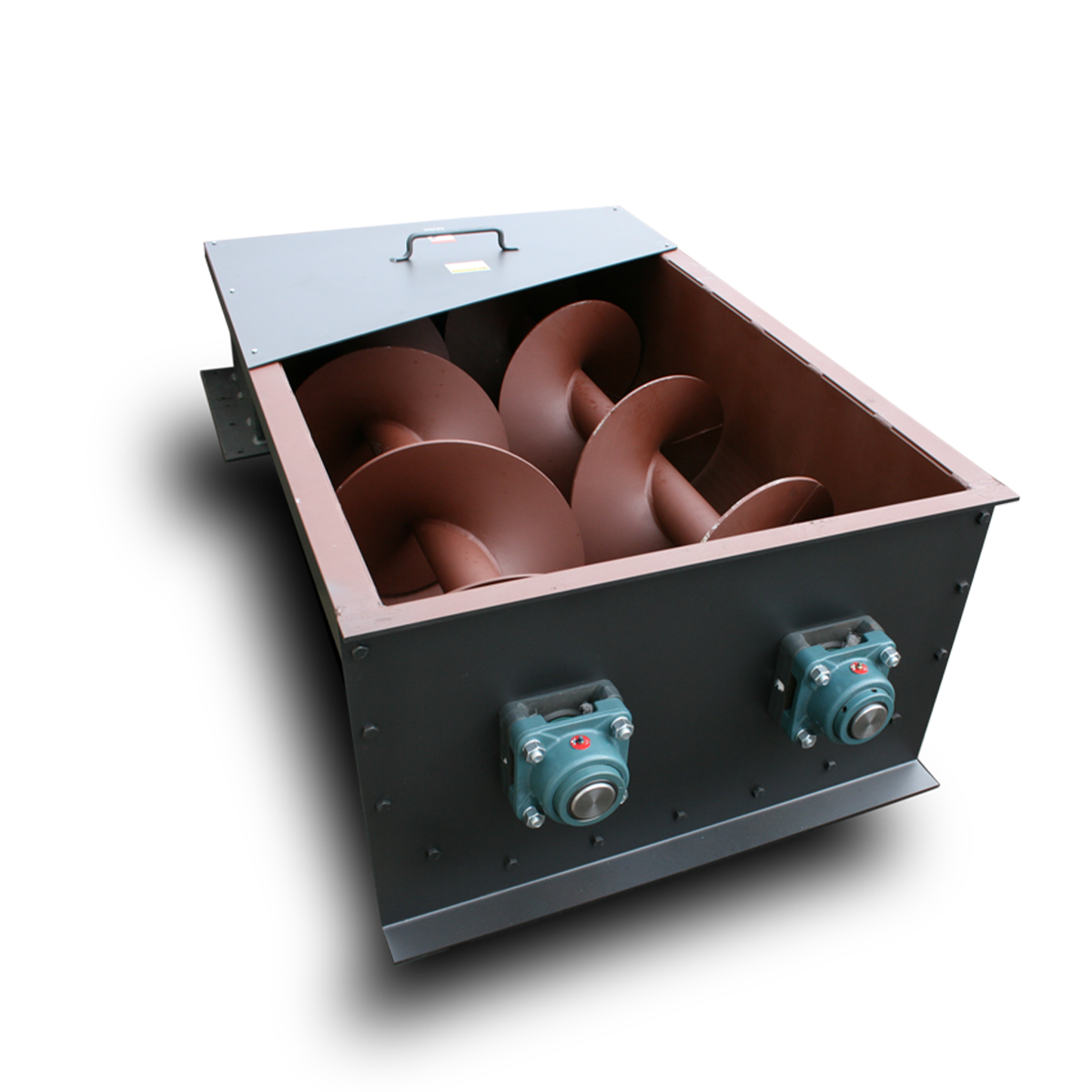 Traditional Cast-Iron Rotary Valve

VS.

PMM's Heavy Duty Rotary Valve

Performance

Performance

Cast-Iron manufacturing process does not allow for the tightest possible rotor to housing clearances resulting in faster wear rates, increased maintenance, and reduced throughput due to greater "blow-By."
The proprietary manufacturing process centers around producing the tightest possible clearances, which by standard complies with NFPA regulations, minimizing "blow-by" and maximizing throughput.
Durability

Durability

Cast-Iron harness ranges between 250-350 Brinell, which results in much faster wear rates, significantly reduced throughput, increased maintenance, and more frequent replacements.
Manufactured from a specialty formulated, through-hardened, abrasion-resistant steel alloy with a hardness rating of 500 Brinell/50 Rockwell, and is surface treated increasing the overall hardness to near 600 Brinell/60 Rockwell. This results in much slower wear rates, far more throughput, decreased maintenance, and a longer-lasting rotary valve.
Operational Temp.

Operational Temp.

Standard operating temperatures for cast-iron is limited to between 300-500 degrees Fahrenheit.
Configurable to operate at temperatures between 1,000-1,200 degrees Fahrenheit.
Maintenance

Maintenance

Difficult to maintain due to being constructed of a single casting, resulting in total replacement of the valve if wear is identified in a single area. Lighter-duty bearings cause shaft misalignment and difficult access. Furthermore, material blockages are commonplace.
Minimal maintenance required! The Modular design allows for quick onsite wear item replacement resulting in very little downtime. Heavy-duty outboard roller bearings keep the rotor shaft perfectly aligned eliminating binding caused by misalignment. Minimal air blow-by keeps material blockages to a minimum. Rebuild versus replace!
Price

Price

Comparatively, the sales price of a standard cast iron feeder can be significantly less, which is due to the inexpensive casting process, and the inherent light-duty construction. Unfortunately, the low initial purchase price is quickly surpassed as these units require more frequent replacements due to increased wear rates.
Overall Cost ROI (Return on Investment): While the initial sales price may come in a bit higher, the longer service life, reduced maintenance costs, and less downtime result in a more favorable cost ROI over the entire lifespan of the product. This results in the rotary valve offering a much greater value for the money spent when considering the total costs over time.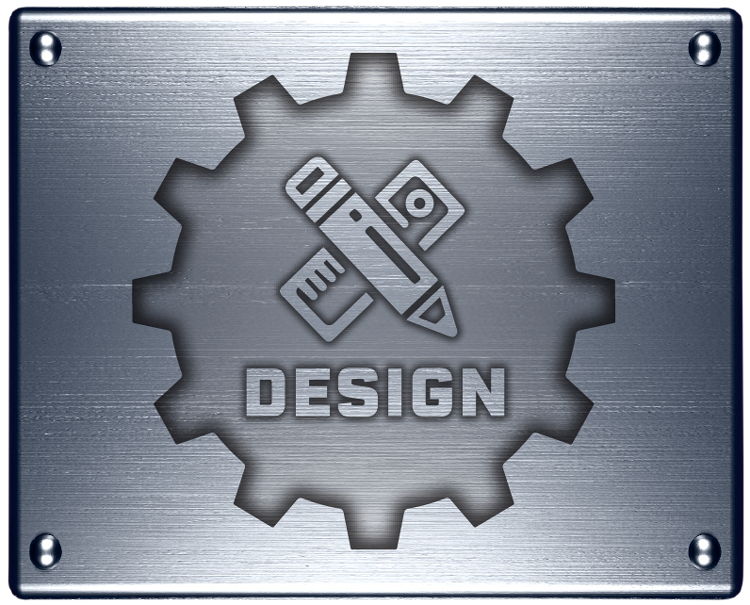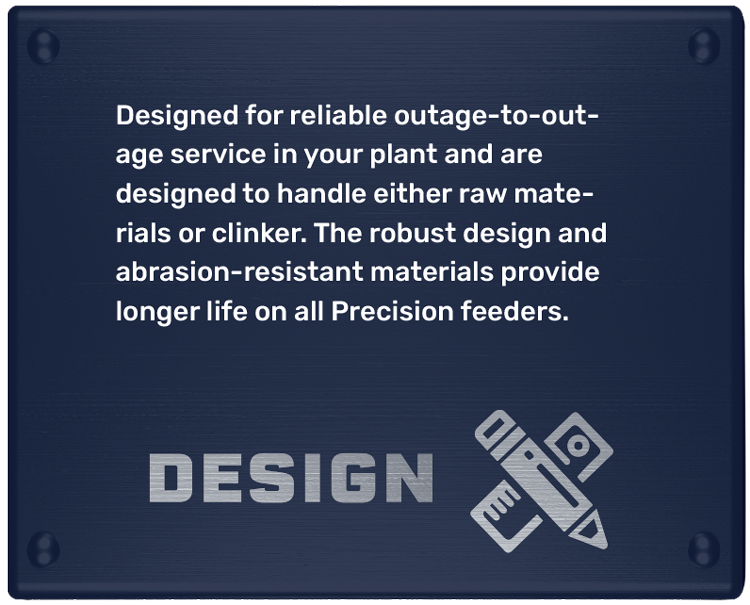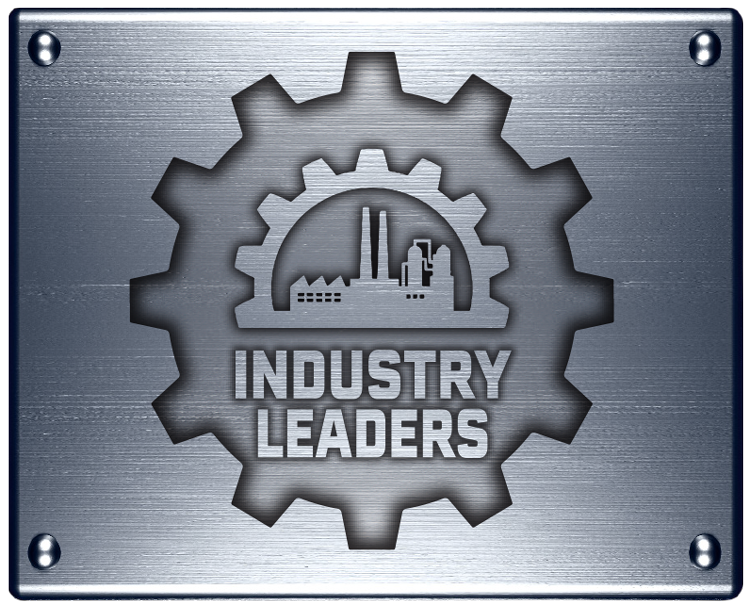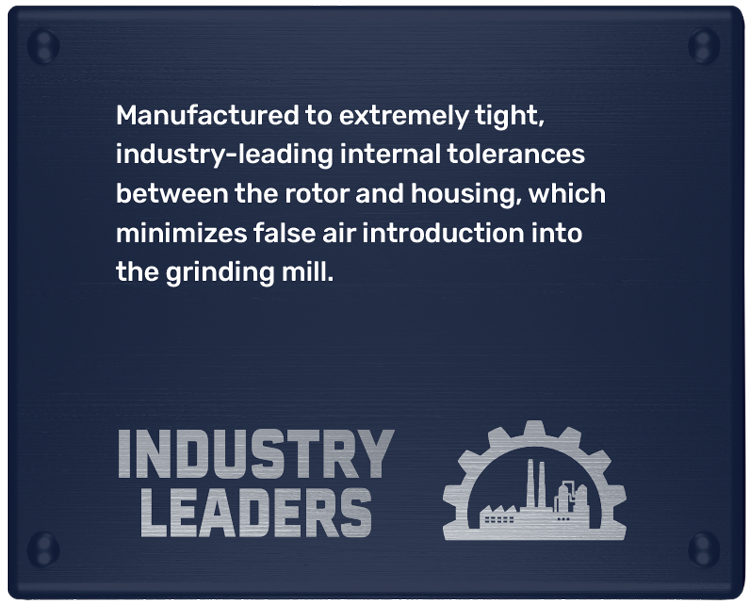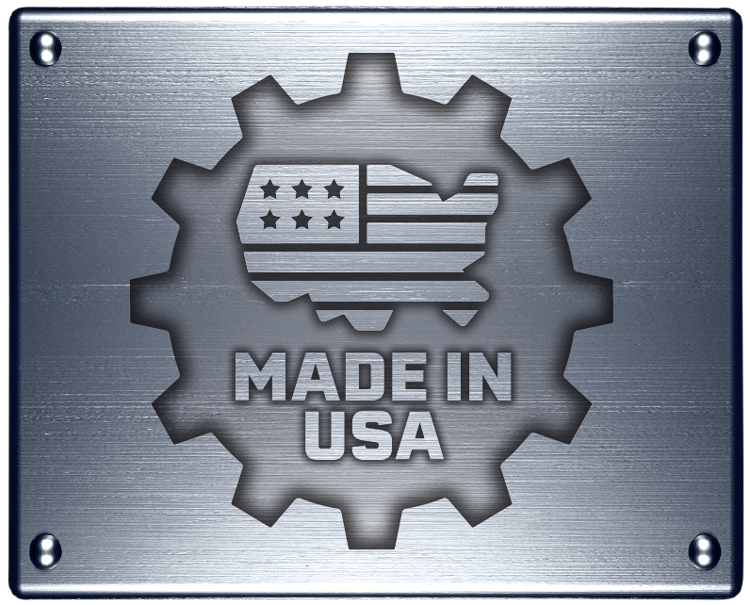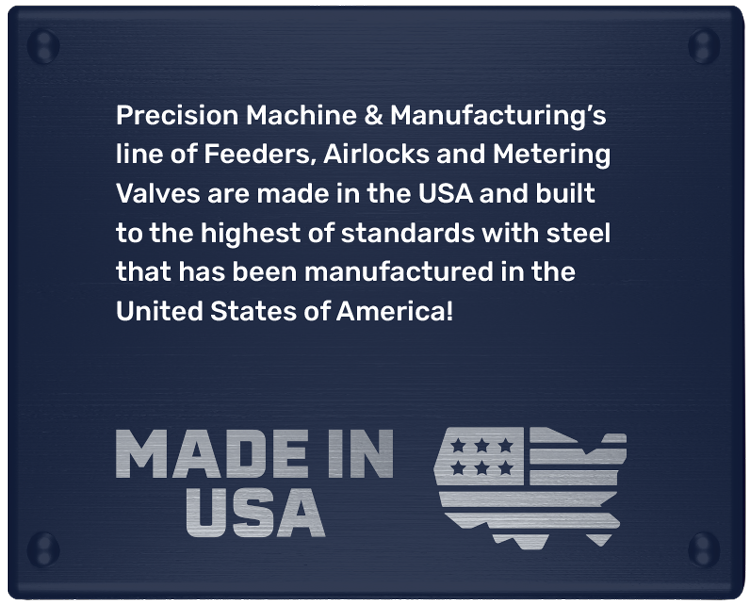 THE PRECISION ADVANTAGE
Component Rebuild Service
NOT ALL COMPONENTS ARE CREATED EQUAL! In the crowded industrial material handling industry, it would be easy to view all rotary feeders, rotary valves and screw conveyors through the same lens. However, the reality is there is a BIG DIFFERENCE between our components and all the others. Every component that Precision builds is built with serviceability in mind! We strive to make preventative maintenance and/or regular service activities quick and easy because the sooner your moving material, the sooner your plant is making money! Furthermore, every component we build is built with the expectation that you will be rebuilding it! We strive to put an end to the component graveyard that tends to build up behind most industrial plants by building rotary feeders, rotary valves and screw conveyors that are rebuildable! This means all Precision components can be reconditioned, rebuilt and reused several times over, which is a tremendous cost savings over the life of the product.