SIDE-ENTRY ROTARY VALVE
What Makes the Side-Entry Valve Work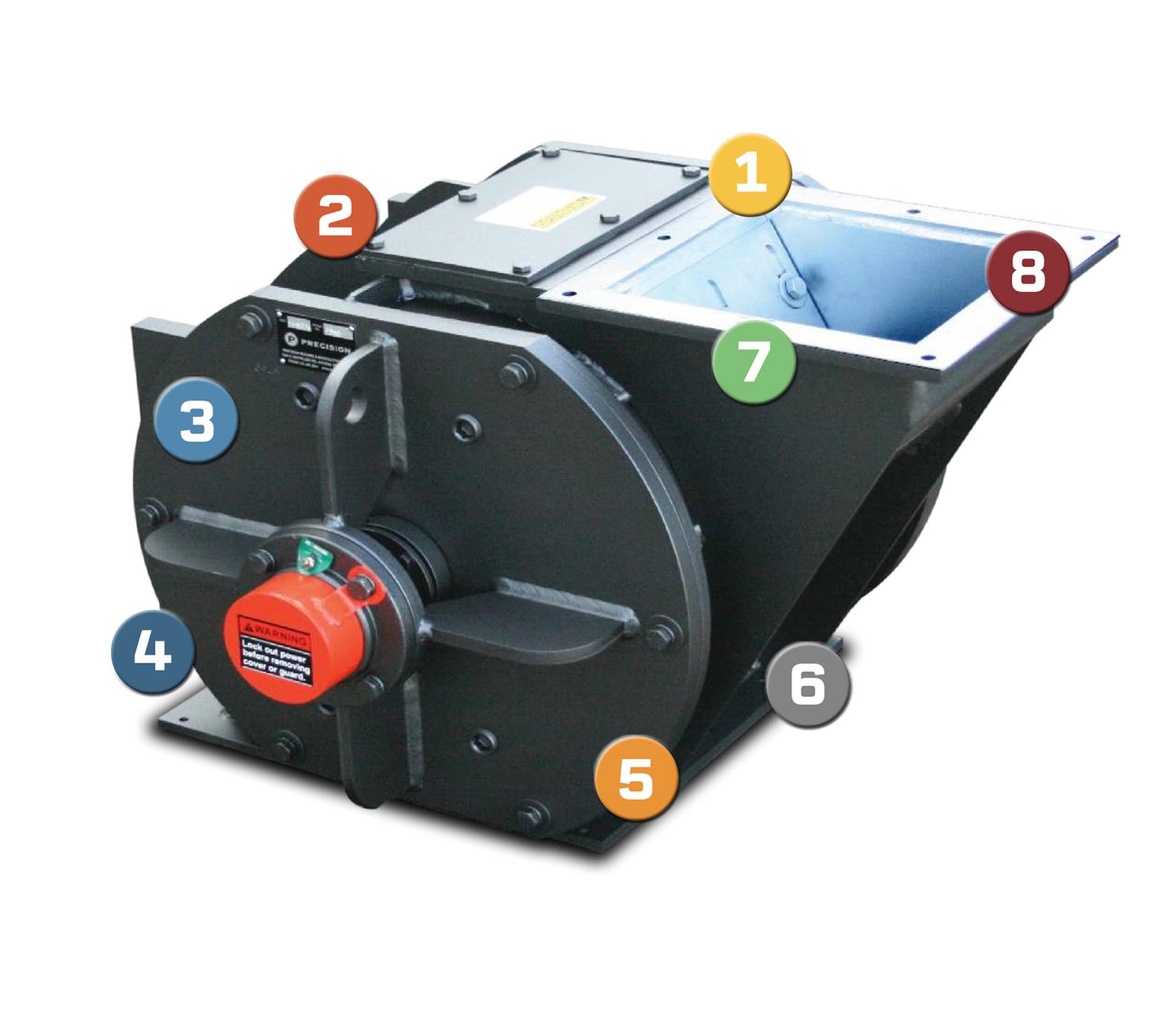 1
Rotor
Made from a specially sourced 500 Brinel abrasion resistant alloy, this eight-vane closed-ended, rotor design with rounded pockets keeps the material flowing. The PMSE is equipped with a two-vane, air-locking seal at all times to ensure maximum air-lock functionality.
2
Barrel Sides
Made from a special ty U.S.A sourced abrasion resistant alloy, with a through hardness of 500 Brinell, helps to ensure longevity of the of this rotary valve.
3
End Bells
Precisely machined to maximize functionality and equipped with ultra-duty bearings to ensure super functionality and longevity!
4
Special Handling
The PMSE rotary valve was specially designed specifically to handle specialized materials with care.
Materials such as molded , formed, granular, or p elletized product s are perfect for this unique rotary valve.
5
Flexibility
The PMSE can beconstructed from a speciallysourced 500 Brin ell alloy or304/ 316 stainless steel.
6
REBUILDABLE!
Like all PMM Rotary Valves, the PMSE Side-Entry Rotary Valve is completely rebuildable! Refresh, Rebuild and Reuse!
7
Adjustable
The inlet flow can be fine tuned with adjustable orifice plate.
8
Surface hardened
Surface hardened The internal surfaces of the barrel sides and wear plates are surface hardened for greater wear resistance.
SIDE-ENTRY VALVE
Key Advantages
PMSE SIDE-ENTRY VALVE
Common Applications
Precision Machine & Manufacturing's Focused Industries
See how the PMDS Self-Cleaning Rotary Valve can help you in your industry.
Designed For Performance.

Built To Last.
The key wear components – the rotor and the barrel sides – are manufactured of Tri-Braze abrasion-resistant steel for exceptional durability.
All seven major components in a PMV are CNC-machined to thousandth-of-an-inch tolerances for precise fit and minimal rotor-to-barrel clearance.
Bolt-together, modular design makes component replacement possible – in place, in your workshop, or at Precision's factory.
Internal surfaces of the barrel sides and wear plates can be chrome plated or ion-nitrided to increase surface hardness and reduce wear.
Rotor diameter is machined to a +/- 0.001" tolerance prior to final assembly for the operating temperature of your material – prevents lock-up due to thermal expansion.
Heavy-duty Dodge or Timken piloted flange bearings installed outboard of the housing to isolate heat. Nord, SEW, or Sumitomo shaft-mounted gear-motor drive packages for clean, safe installations providing direct application of power with options for variable speeds and other functions.
PMSE SIDE-ENTRY VALVE
Available Options & Upgrades
Pneumatic line T-Injectors Smooth injection of your material into the convey line.
Operations and maintenance staff safety.
Detect and then alarm or notify that the valve is not operating.
Slide-out/slide-in replacement of competitor's rotary valves.
Installation above the PMV Rotary Valve to facilitate repairs or adjustments in place.
PMSE SIDE-ENTRY VALVE
Technical Specifications
POWER REQUIREMENTS
Drive motors powered by
230/460V 3Ph 60Hz
575V 3Ph 60Hz
Other voltages and frequencies available
Zero speed sensors operate at control voltage.
VFD's operate single-phase up to system voltage.

COMPONENT
REBUILD
PROGRAM
Precision Machine & Manufacturing offers a Component Rebuild Program that can cost as little as 75% of a new component.
Sorry, your browser doesn't support embedded videos.
Why Precisions?
Neque porro quisquam est, qui dolore ipsum quia dolor site amet, consectetur adipisci veiti,
sed quia non incidunt lores ta porro ame.
-Steve Wison, Monarch Cement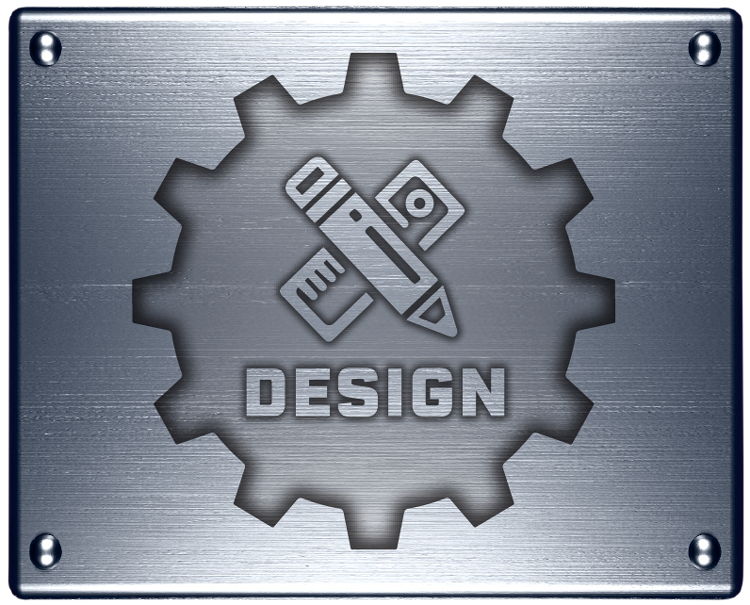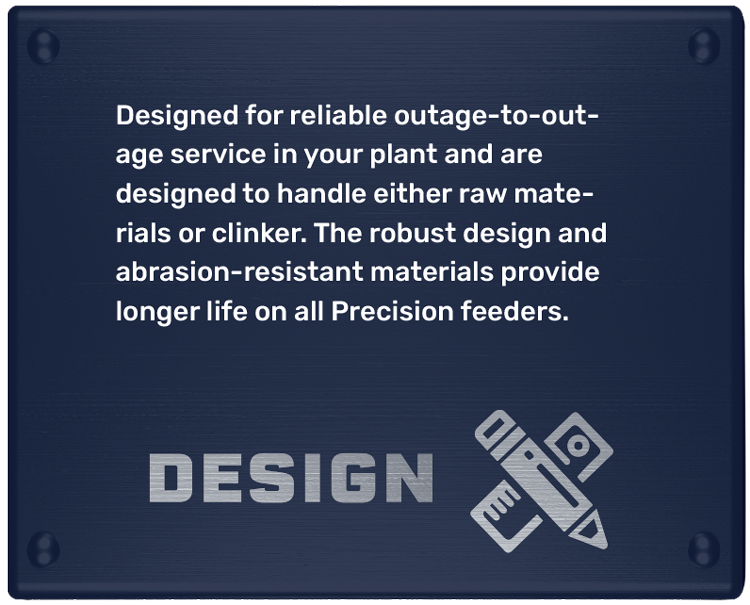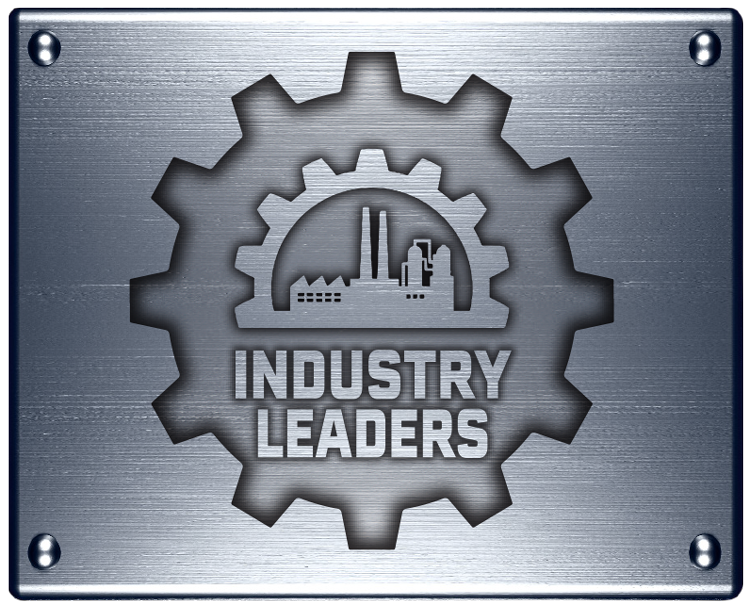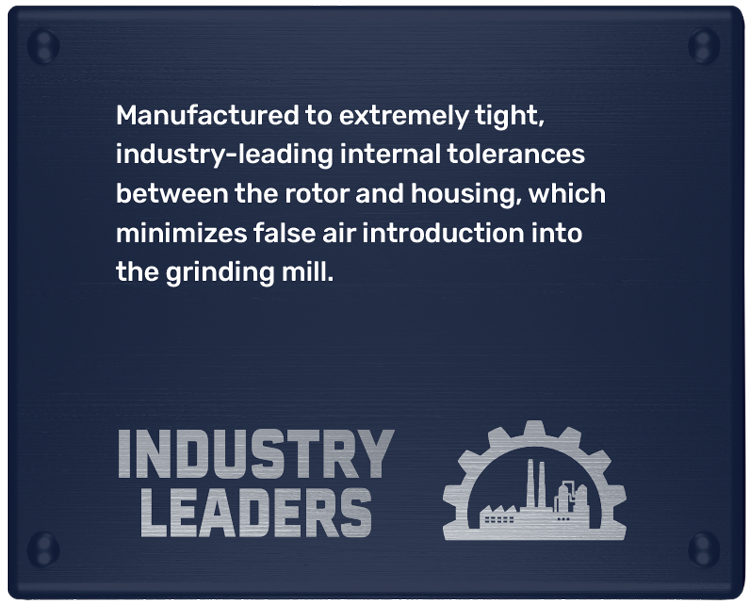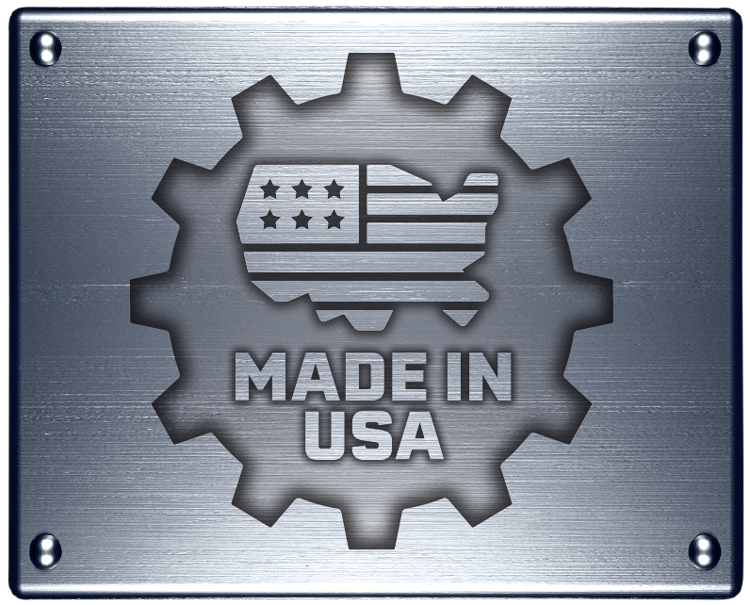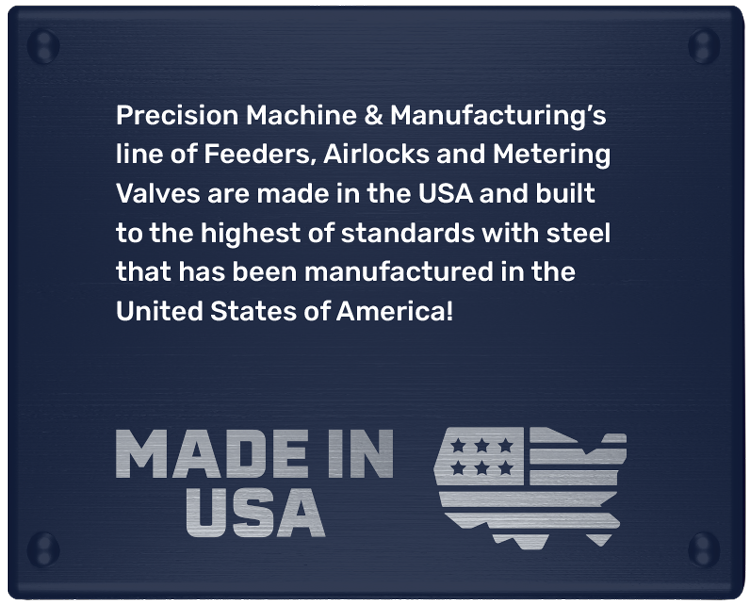 PRECISION SUPPORT
Precision Video, News and Blog
PA
Precision PMCA Rotary Feeders are the industry's leading raw mill rotary feeder and every feeder is Made in the USA!
PA
Precision PMCA Rotary Feeders are the industry's leading raw mill rotary feeder and every feeder is Made in the USA!
PA
Launching the Technical Evaluation Service (TES) program at the start of 2021 has been a big hit with our customers! As we surveyed the industry, we found that there are
Let our applications specialists
help you with your extreme-duty
bulk material handling needs.
CONTACT PRECISION TODAY
With your toughest material handling challenges